I was finally reunited with my beloved
peanut butter
this morning. It was glorious.
Although it pained me to have to carefully measure out
exactly
two tablespoons (I am used to just eating as many spoonfuls as I want), it was still amazing.
I used it to make the most scrumtious bowl of peanut butter oatmeal ever.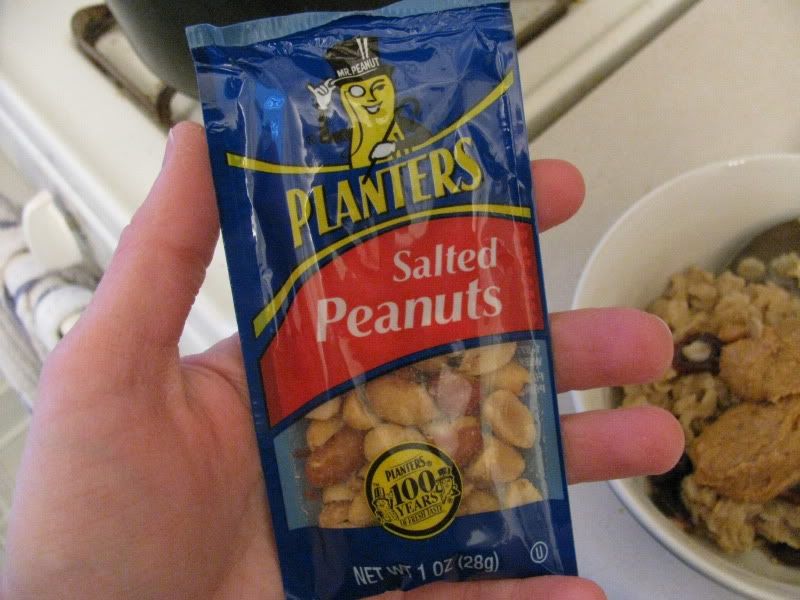 Oh heck yes I did.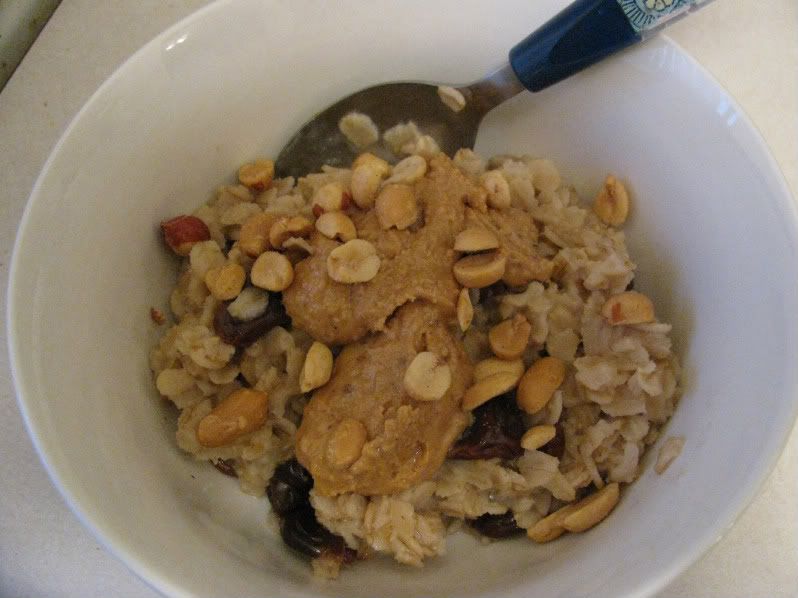 Holy foodgasm.
I can't believe I have to wait a whole week until I get to enjoy this delicious creation again.
Stupid 34 pounds.
In other news, I hit up the gym afterwards (because it's not like I had a 450 calorie bowl of oatmeal for breakfast or anything) and ran
5.0 miles
on the treadmill (no incline) in
51:50.
FYI, I have only ever done that
once before in my life
. At least there was no blood this time.
What do ya'll got going on the rest of this lovely Sunday?
I'll be working on lots of school stuff all day and later I'm meeting up with Melissa for sushi!