Spinach, mushroom, and avocado quesadilla anyone?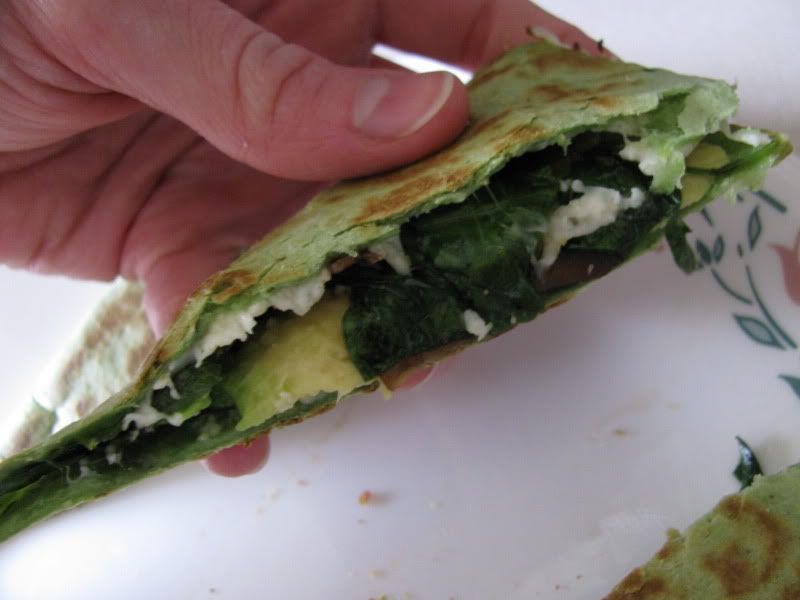 This quesadilla was so delicious and worth every second I spent grating that stupid string cheese.
Hey, I really wanted mozzarella. 
FYI, that is plain Greek yogurt up there. Tastes just like sour cream only it's less fat and full of protein. Win.
I'm off to get my downward dog on with my new yoga mat:

Fun fact: I didn't actually realize that this came with a DVD until I took this picture ;)
Aaaaand my new yoga socks (!!!!):
What's the most delicious thing you've cooked lately? Anyone else use yoga socks?