Ooooh oooooh *raises hand* I DO I DO I DO!!
Hopefully I finally figured out how to fix my Windows Live Writer problem I was having this morning. I actually ended up just uninstalling my current Windows Live Essentials program and re-downloading the latest version, and everything seems to be working so far. It even saved the post I had saved as a draft and planned on posting this morning. I thought for sure I would lose it, plus all of my other already-published posts that are in my WLW archives. So happy that they're all there
<----- (Just discovered that the latest version has actual smilies!! You have no idea how happy that makes me!)


Alright, enough of all this technology talk and onto something much more important, my day! Mine started at the crack of dawn at 5:20 am. Now that's early, even for me! I had to be at work at 9:00 this morning, which is earlier than usual, so I planned ahead so I wouldn't have to drag myself to the gym after work like I did last week. For my workout, I went to a 6:00 spinning class at one gym (mine doesn't offer any classes, boo) and then swung by my gym on the way home and completed this shoulder routine:
I got this routine from the latest edition of Muscle and Fitness Hers in the Lift to Burn training program, which I am loving so far! It combines different numbers of sets, reps and rest periods to help you get the maximum calorie and fat burn both during and after your workout. Sounds good to me!
Eats
Eats from today!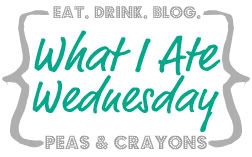 Breakfast:
Whole grain toast (with butter), dippy egg (seasoned with parsley, basil, cilantro, and salt & peppa), and a black cherry Chobani.

Lunch (packed and eaten at work):
Bagelwich on an Everything Bagel Thin with turkey, 1/4 avocado and a Laughing Cow wedge
Salad with spinach, dried cherries, feta, sunflower seeds, and raspberry walnut dressing
(Are you tired of seeing the same work lunch over and over again yet? What can I say, I know what I like
)

Dinner:
Mom's homemade turkey meatball subs! With marinara sauce and sprinkled with mozzarella cheese:
Plus fruit:
These subs were so freakin' delicious. This is definitely one of my new favorite meals. I predict leftovers for lunch tomorrow
Off to go chill and watch trash reality TV. See ya tomorrow!
P.S. If you haven't done so already, go enter my super sweet giveaway! You don't want to miss out on this one!!